No more top-down politics: a one-way track to more poverty, more inequality, and a deepening of the ecological crisis. We need to take the initiative.
Over the coming weeks we will set out the possibilities that present themselves to the country as it emerges from the crisis.
The coronavirus represents the most drastic manifestation of a series of crises that has beset global capitalism over the last decade. The crisis has revealed the British state and the Tory party for what they really are. It has also exposed Wales' own, distinct, corrosive political culture and the glaring failures of devolution.
This latest crisis of capitalism represents a potentially revolutionary moment, where the power of the British state has been dealt a potentially fatal blow. Hundreds of thousands of us have seen with our own eyes that the British ruling class care more about profit than the lives of ordinary people. This is a once in a lifetime opportunity for socialists to change the nature of politics in this country forever.
This crisis has not only demonstrated that we urgently need independence for Wales, but also that we need a complete restructuring of the economy, our state apparatus and a renewal of our political culture so that we do not end up replicating the bloated, neoliberal bureaucracy that devolution has created.
We need a complete break with capitalism and the capitalist value system based on consumption, exploitation, and profit, towards a society based on care and compassion. This is not only to make life better for the majority of people; in the face of the climate emergency, it is an absolute necessity. Unless we break with capitalism, humanity will not survive.
The Welsh Government's predictable appointment of Gordon Brown and the Institute for Fiscal Studies as advisors makes it absolutely clear that despite the promise to 'seize on the changes', it is intent on a return to British business as usual: more neoliberalism, putting the needs of the market above those of society, and more chasing pointless growth. This is a one-way track to more poverty, more inequality, and a deepening of the ecological crisis.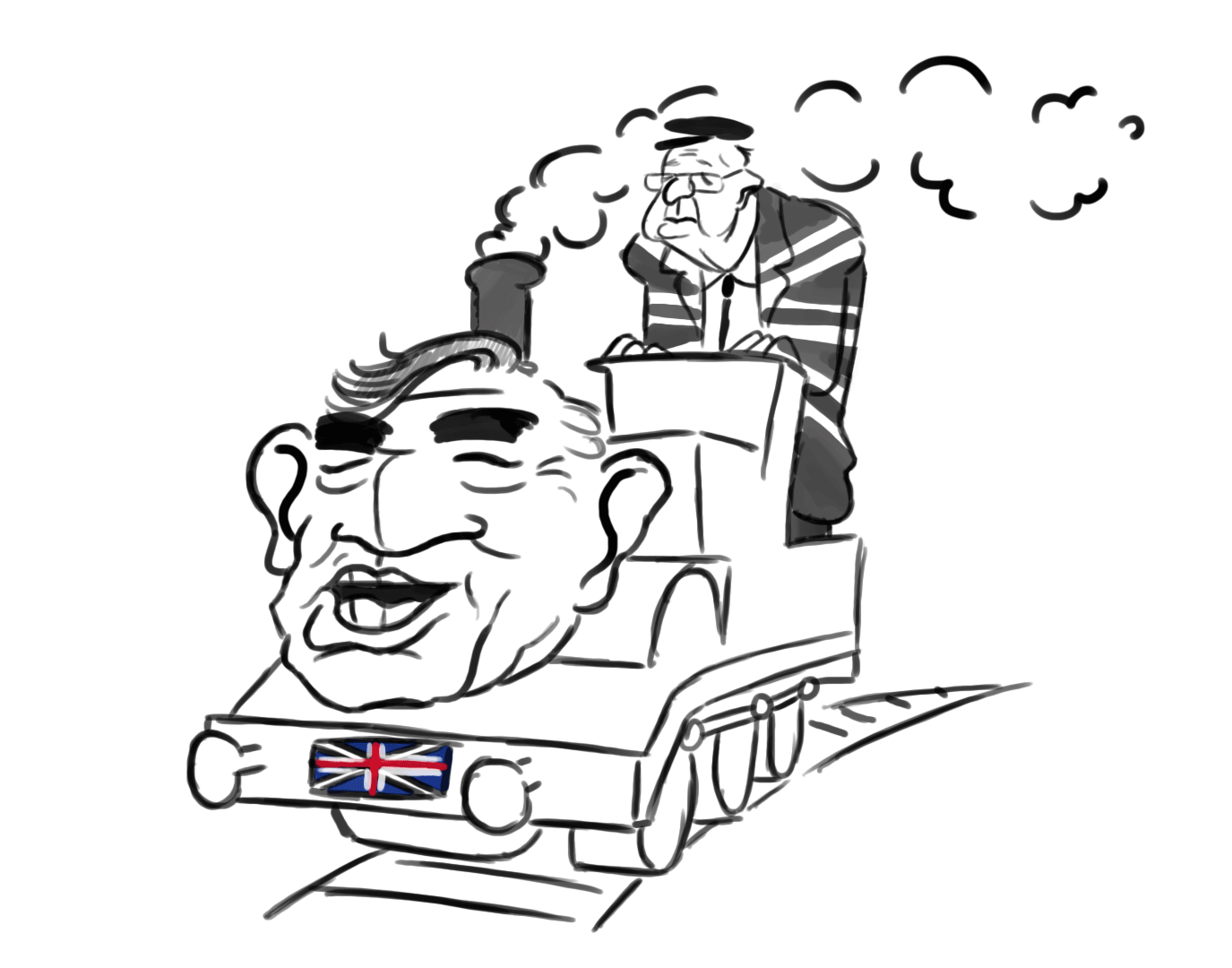 We cannot hang around waiting for our political class to lead, because it is fundamentally not in the interest of the Welsh ruling class to change an economic and political system that they have benefited from. Our political class, regardless of party, language, or gender, have nothing in common with working class people. Our interests are not theirs.
Change instead needs to come from below, and not from above as it did with the devolution settlement, when the people's desire for radical change was co-opted and smothered.
And we can do it ourselves! The crisis has reminded us all of one thing that is true beyond doubt: the ordinary people of Wales (and indeed of all countries) are the bedrock of our society. The working class, not the bankers, bureaucrats or lobbyists, have kept the country going in spite of the pathetic leadership from Westminster and Cardiff. Ordinary NHS workers have kept the NHS running and cared for our sick, despite the huge risk to themselves. Care workers on minimum wage have cared for our elderly. Welsh doctors and small businesses have built ventilators and PPE on their own. Welsh citizens have stepped up and crowdfunded PPE when our government has been either incapable or unwilling to do so. One of our universities developed its own testing centre for key workers. Despite the scale of this tragedy, people have looked after one another.
Our problem is that we have always left politics to the worst of us. But this crisis shows that we don't need to, and that we can do things without waiting.
No more top-down politics. No more waiting for our lives to be shaped by policies created by out of touch leaders and fake socialists in thrall to capitalism. We now need to take the initiative.
Undod are committed to doing just this and striving for a better future. With the memory of all those who have died here in Wales and the world over as further motivation, we aim to play our part in building a new world for our communities and loved ones, our friends, our families, our children and our grandchildren.
Throughout the crisis, we have been publishing policy responses and ideas that would represent a truly radical, socialist response to the crisis. Over the coming weeks we will set out in a series of articles the long term possibilities that present themselves to the country as it emerges from this crisis. We will aim to cover a wide range of policy areas, and bring in voices from across Wales to share their hopes and ideas for how, and why, we must do things differently from now on.
More in the series Wales' next step
GIF by Tad Davies