Who Are We?
We are a democratic, socialist republican movement established to secure independence for Wales.
Undod means 'unity' or 'solidarity' in Welsh. For too long, the working class of Wales has been deliberately divided and set against one another on the basis of language, place, race, disability and gender. In reality, the issues facing the working class people of Wales, regardless of where we live, our language, our colour, our gender, our sexuality or our religion, all stem from the same root: neoliberal capitalism administered by the British state and administered by the Welsh devolution settlement.
One of the reasons we decided to call ourselves Undod was as a permanent reminder that the working class have more in common with one another than they do with the political and business elites in this country. Our members come from all parts of Wales and beyond and we are informed by the various left traditions found here and internationally. We are trade unionists, community organisers, language activists, environmentalists, peace campaigners and many more. We believe that a broad coalition of the left working together is essential to building a vision of independence that is both meaningful and effective. Unity is strength!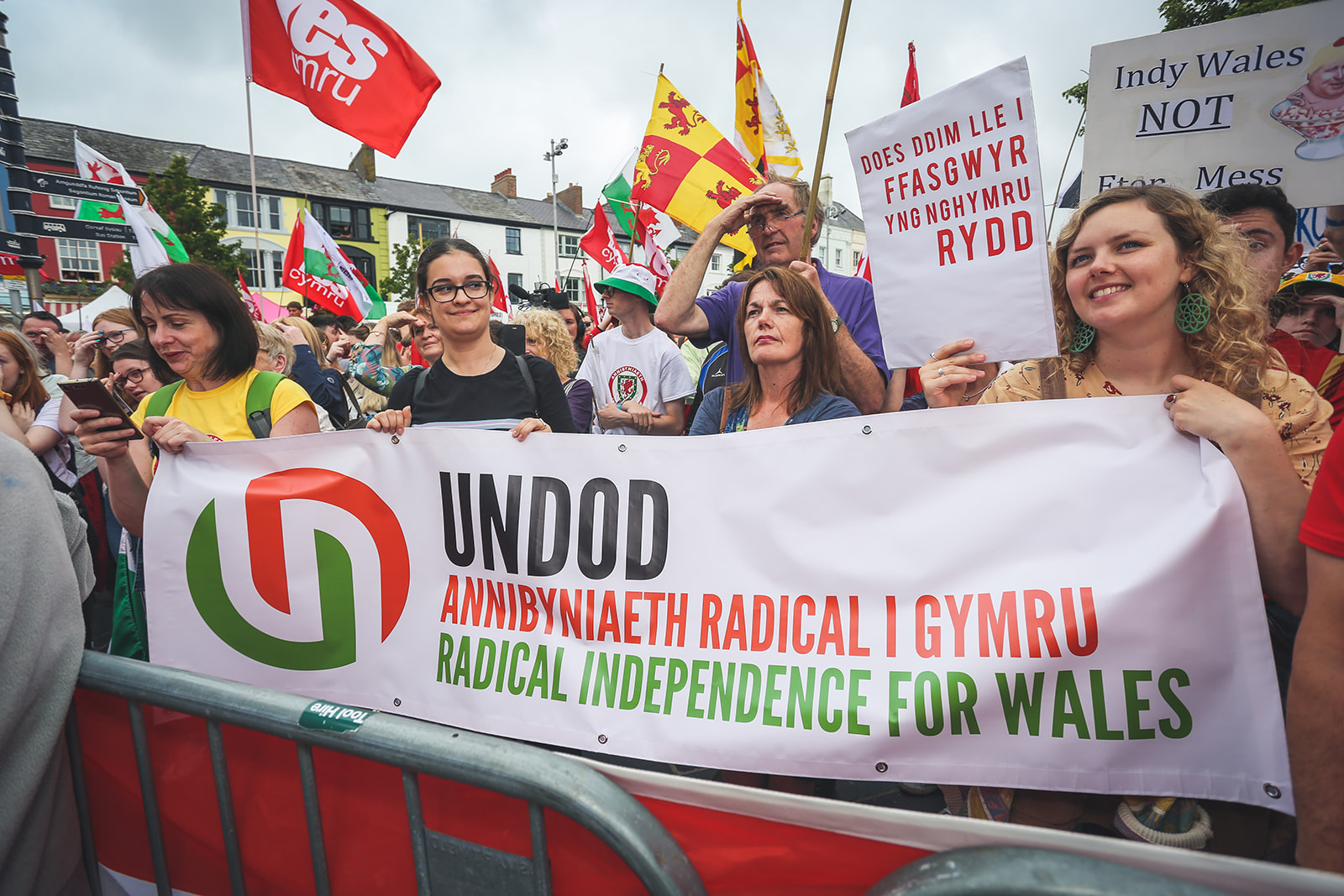 What do we do?
Undod is committed to socialism and to Welsh independence, but in order to achieve this we need to fight for the rights of working class people here and now. We cannot sit idly waiting for the state to act or for the distant promise of a referendum to materialise. If we want to be independent as a country we need to act as empowered, independent individuals working together in our communities now. We believe that electoralism is extremely limiting- politics is not just about voting: ordinary people have the power to change their communities for the better today. We will use our democratic rights to free assembly, freedom of expression and protest to do this. We will exercise these rights vigorously, through non-violent direct action to secure our aims and further our values. We will also work to organise within our communities, to build the necessary institutions that an independent Wales will need in future and so desperately needs today, in order to better the lives of the people of Wales now.
Our members are involved in political campaigning across Wales on a wide range of issues: the language; tenant's rights; against homelessness; against militarism, the prison-industrial complex and the nuclear-industrial complex; environmental activism, and much more. Undod members are have already started work in furthering political education in Wales, and in the past year we have started hosting left-wing reading groups and live discussion events across the country.
Recently, Undod members in Cardiff have been engaged in an anti-gentrification campaign against Cardiff Council, helping to bring together many of the groups across the city that have been impacted by the neoliberal development agenda of its leaders. In more rural areas, our members have played a central role in campaigning against the damaging agriculture bill, and were key organisers of the protests across Wales last year.
During the continuing COVID-19 crisis, our members have been active in local self-help groups and have also worked with trade unions, other left wing groups and frontline healthcare workers to draft an open letter signed by over 1200 frontline workers which helped put pressure on the Welsh Government to improve safety levels in the NHS. Our members were also directly involved in sourcing PPE for Welsh workers in the face of the Welsh Government's failures.
These examples show the kind of work we already are doing, and hope to push further in the coming weeks and months. It is imperative that we not only have a unified left in Wales, but an organised and active one that is dedicated to improving the material conditions of people's lives here starting today.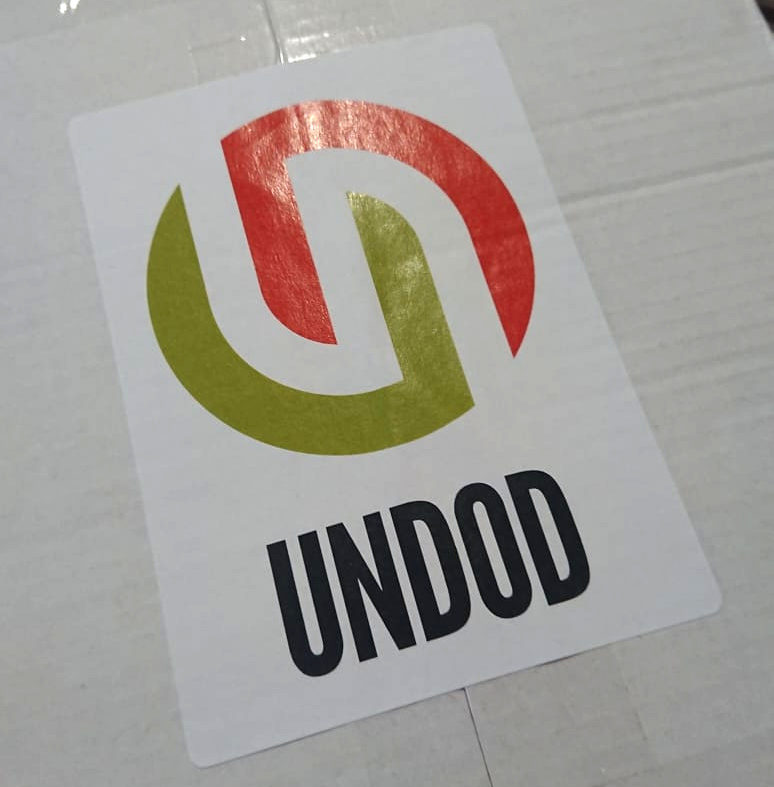 Join us
We believe everyone, no matter their background, can contribute something to the movement. Don't worry if you've never been involved in politics or activism before – we all have diverse skills, strengths and experiences that can be very helpful, even if they don't seem 'political' in the usual sense. We are dedicated to being a non-hierarchical and democratic movement and all members get an equal say in all the decisions we make through regular meetings.
We are funded entirely by our members and supporters. If you share our principles, please consider making a monthly contribution to the Undod campaigning fund.