Originally published by Dolan
Northwood Hygiene's threatened closure of the paper products factory in Penygroes should surprise no-one. The facilities have been under threat before, but have survived. But it looks like that COVID-19 will finally kill off the factory according to its owners. But is this true?
This is what the company had to say announcing the closure on May 26:
"As part of a strategic review of business operations, given the rapidly changing landscape and market conditions, the Directors of Northwood Hygiene Products Ltd regret to announce the proposed closure of the Penygroes manufacturing facility, located in North Wales. This proposal affects 94 employees. As part of the review, various alternative options were considered, but the contraction in market demand as a consequence of Covid-19, and the subsequent significant fall in current and forecasted sales volumes has led to this very difficult decision being made."
So it's down to a shrinking market, because of COVID. But wait a minute. Haven't toilet rolls been flying off the shelves like never before? Perhaps it's due to the wider impact, as leisure and public facilities cut back. Not according to the company themselves. Northwood Hygiene is headquartered in Telford.
They told their local paper, the Shropshire Star, on April 9 that business in their gigantic plant was booming:
"Demand for our paper products has rocketed, especially that for toilet roll. In order to meet the current level of demand, staff continue to work 24/7 and many are working significant overtime," says Northwood marketing manager Paul Mulready.

"We have recruited many new workers at our consumer division, Freedom Paper Products."
Workers in Penygroes tell the same story, a factory busy as never before.
Northwood Hygiene has secured a contract with DEFRA to supply toilet rolls as part of government food packages, and are confident about the future.
"Longer term there will be a step-change in people's attitudes to hand hygiene and hygiene in general. Here at Northwood, we will continue to help educate people and provide the product ranges for people to maintain a hygienic lifestyle."… "We finished 2019 on a high, and the first few months of 2020 continued to show strong growth in all channels," Paul says.
Paul also boasts in the article about the company's commitment to corporate social responsibility, presumably as they were making plans to make 94 workers redundant in Penygroes.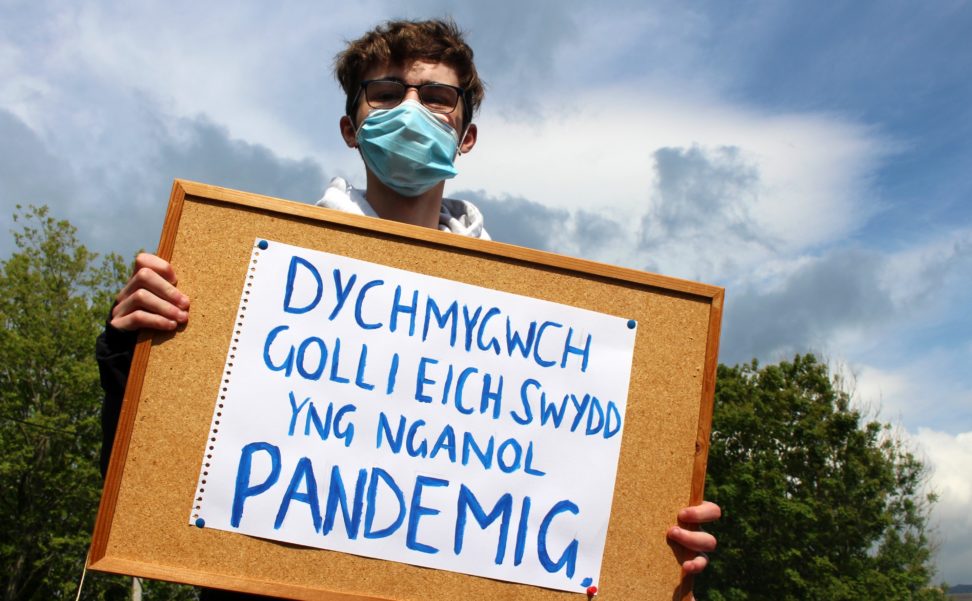 Company turnover has increased every year since 2015, more than doubling in four years to reach £99 million at the end of 2018. The firm also saw its operating profit double from 2017 to 2018. This has enabled the Telford company to go on a spending spree over the past few years. It spent seven figure sums on two machines at its Telford plant in 2017, and last year acquired companies in Chesterfield, Oldham and in Spain, all of which would have sent Penygroes further down its list of priorities.
There is no easy answer to this, but the one to definitely avoid is handing over large sums of money to private companies to entice them to grant temporary stays of execution. The Welsh Government needs to work with the unions, the local community, and authorities and agencies to set up local ownership of the plant.
In the longer term the Welsh Government needs to prioritise investment in worker and community ownership, diversifying local economies, and ending their support for footloose capital.
Photo by Hedydd Ioan