A few days ago, we lost three friends in an attack on a gathering of women activists in Northeast Syria. Though we had never met them, and they lived in a region far away from ours, we were united by our common struggle for women's lives. For devoting their lives to the fight against patriarchal violence in all of its forms, they were targeted by a Turkish UAV drone (unmanned aerial vehicle) strike as they met together in a village outside of Kobane in Rojava. Among the dead is Zehra Berkel, member of the co-ordination committee of the women's movement of Northeast Syria, Kongreya Star as well as Amina Weysi, the 60 year old woman in whose house they were meeting, and political activist Hebun Mele Khelil.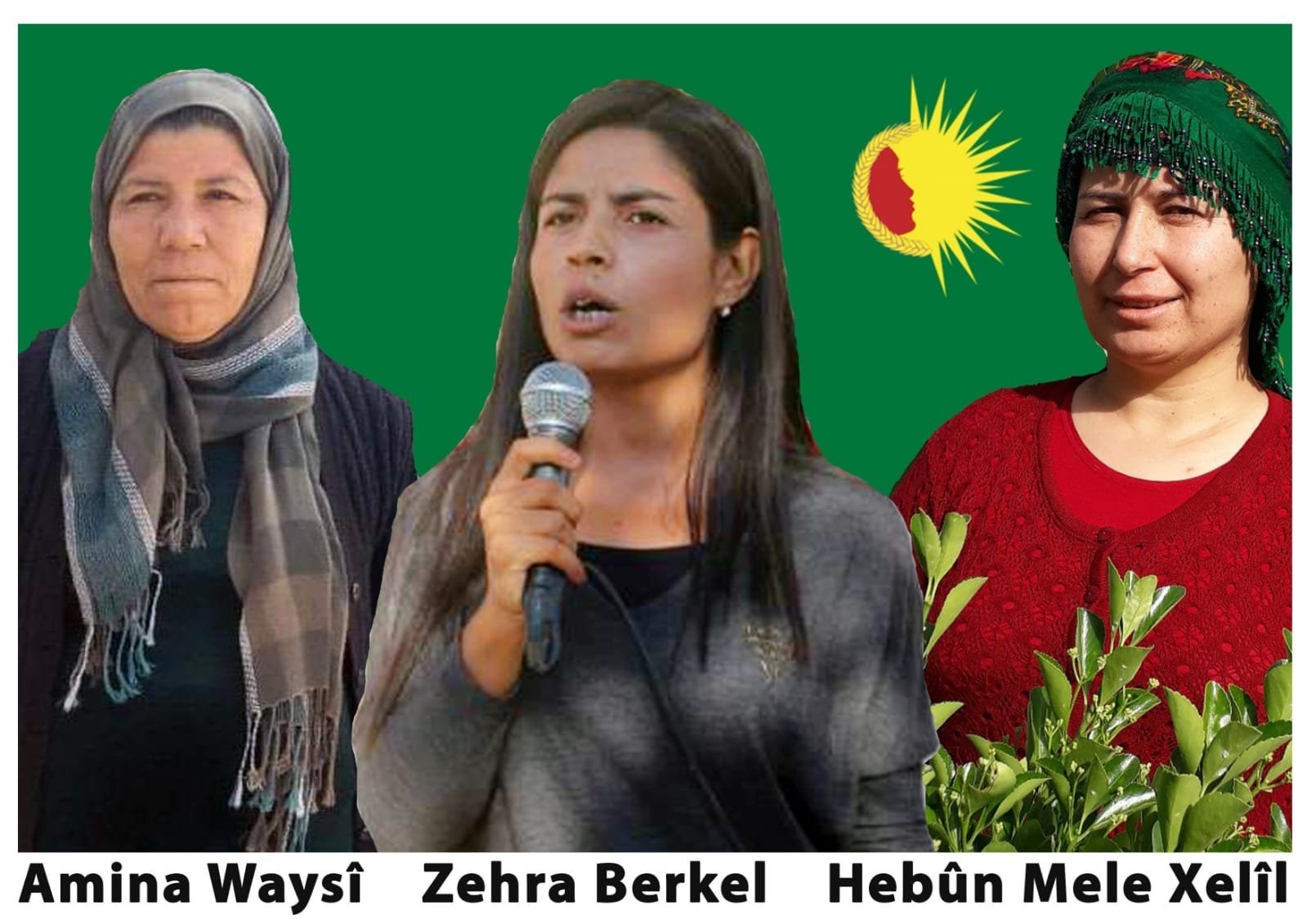 On the same day, the Women's House (Mala Jin) in Basirah, Deir-ez-Zor, was targeted by a mine detonation and suffered material damage. The Women's Houses, a huge achievement of the women's revolution, were set up by the women's movement of Northeast Syria as centres for community restorative justice and defense of women's rights. These attacks come days after Turkey launched a series of airstrikes targeting several areas in Iraqi Kurdistan in which women are guaranteed equal political representation and rights, including the Maxmur refugee camp and Sinjar, where the Yezidi community faced a genocide by ISIS in 2014.
These women have given their lives in fighting for the freedom of all women, including ours. Their struggle will live on with all our efforts to overcome patriarchy, capitalism and the state. With their deaths, we promise to continue their fight in the work we do to dismantle patriarchal systems wherever we find ourselves.
Women suffer patriarchal violence in many forms. These attacks show that women organising together pose such a threat to the dominant male's system that those who seek to uphold it resort to calculated assassinations such as this. In order to defend ourselves against these attacks, we must organise together as women and oppressed genders and build autonomous organising structures. We invite all who are seeking to build a global movement against patriarchy and for gender liberation to get in touch so we can discuss taking action.
We call on women across England, Wales, Scotland and Ireland to raise their voices in remembrance of Zehra, Amina and Hebun, and in solidarity with Kongreya Star women's movement.
Long live the resistance of women who organise, struggle, and seek freedom!
In love, rage and solidarity,