Content warning: this article discusses suicide and neglect within mental inpatient settings.
Introduction
Late in the afternoon of Friday January 24th 2020, the Welsh Government published the third and final delivery plan for their ten year strategy on mental health. Following a six week consultation the previous summer, Ministers spent five months sitting on responses before finally publishing Together for Mental Health 2019-2022.
Few noticed that it was already a year late.
Despite mental health being one of five stated priorities and accounting for around 1 in every £20 of devolved spending, the Welsh Government faces very little scrutiny on their record. The strategy was last debated in the Senedd four years ago and the last 'annual report' on progress was published in 2014. The report has since been deleted from the government's website. As have previous delivery plans.
This evasion of scrutiny is a product of the same complacency that has come to characterise Welsh Labour's approach to mental health. It is a priority in name only. A facade, whereby Ministers talk of parity between physical and mental health and encourage people to speak-out and ask for help, whilst simultaneously leaving us to navigate underfunded and under-resourced services, if we're lucky enough to get support at all.
During a decade of austerity that brought increasing poverty, unemployment, food-banks and the trauma of Universal Credit to Welsh communities, demand for mental health services has continued to soar. Referrals to mental health crisis teams jumped 17% in the three years to 2018. The number of people detained by police under the Mental Health Act increased by 30% in the five years to 2019. Among the 2,256 people detained that year, 117 were under the age of 18.
Antidepressant prescriptions doubled in the ten years to 2014 and continue to rise. In the Cwm Taf area, 1 in 9 people are medicated for their mental health. In Mountain Ash, the number is as high as 1 in 3. This is a pattern that can be seen at every level. The causes are complex and individual; the statistics do little to convey the deep personal emotions behind them.  But taken together it is difficult to deny that they point to a psychologically unsafe society.
Links between poverty and mental health problems are well-evidenced. People living in Wales poorest communities are most likely to report a mental illness, whilst those in the least deprived are least likely. The immediate and long-term economic impact of Covid-19 – or rather governmental responses to it – risks further entrenching these inequalities and driving mental ill health. The impact of Covid-19 is already severe and uneven. People with existing mental health problems have been disproportionately affected and existing inequalities compounded.
At the same time, the pandemic has exposed the real power of government. Things which were once deemed too difficult, like ending street homelessness, have been achieved virtually overnight. Similarly, the outbreak of Covid-19 has given rise to a renewed sense of community, of organising, action and solidarity. These are the things on which a psychologically healthy society is built, and which were hollowed out under austerity.
Mental health is a broad topic covering multiple issues. Prevention, early-intervention and community treatment all deserve their own focus and much greater exploration than a single post permits. What follows is an overview of one area – hospital treatment – and what is to be done.
Privatisation
Nowhere is the gap between Welsh Labour's rhetoric and reality on mental health more clear than NHS privatisation. It is an issue that strikes at the very heart of the Labour Party. As Mark Drakeford put it, the duty of the Labour Party is "to keep our NHS free from the malign influence of the profit-seeking private sector."
On this we can quote from any number of government Ministers, we have Vaughan Gething's "the NHS should remain positively public" or Julie James' "we absolutely abhor privatisation of the NHS." Or we can return to the First Minister for an emphatic "the health service in Wales must remain a public service, publicly funded and publicly provided. There is no room for privatisation in the Welsh NHS."
But none of that is true. For all the warm-words on parity between physical and mental health, every year the Welsh NHS pays in excess of £75 million to private providers. That's around 8-10% of the entire budget for mental health and learning disability services combined. The exact figure is unknown. It is neither published nor discussed.
In any other area of the NHS this would be a national scandal.
When Donald Trump said the NHS would be 'on the table' in any post-Brexit trade deals, Welsh Labour were quick to grandstand, loudly proclaiming that 'the Welsh NHS is not for sale'. Vaughan Gething said proudly:
"The Welsh NHS is a public service that was born in Wales, and it will remain a public service under this Welsh Government. And in Wales, under this government, it will continue to be a much loved and cherished service that puts people, not profit, first."
But this is a lie. US corporations already operate in Wales.
Cygnet Health Care for example, a for-profit private company that runs specialist inpatient services in the UK. Both England and Wales place NHS-funded patients in these services, often for months or years at a time. Cygnet Health Care is owned by the US corporation, Universal Health Services Inc.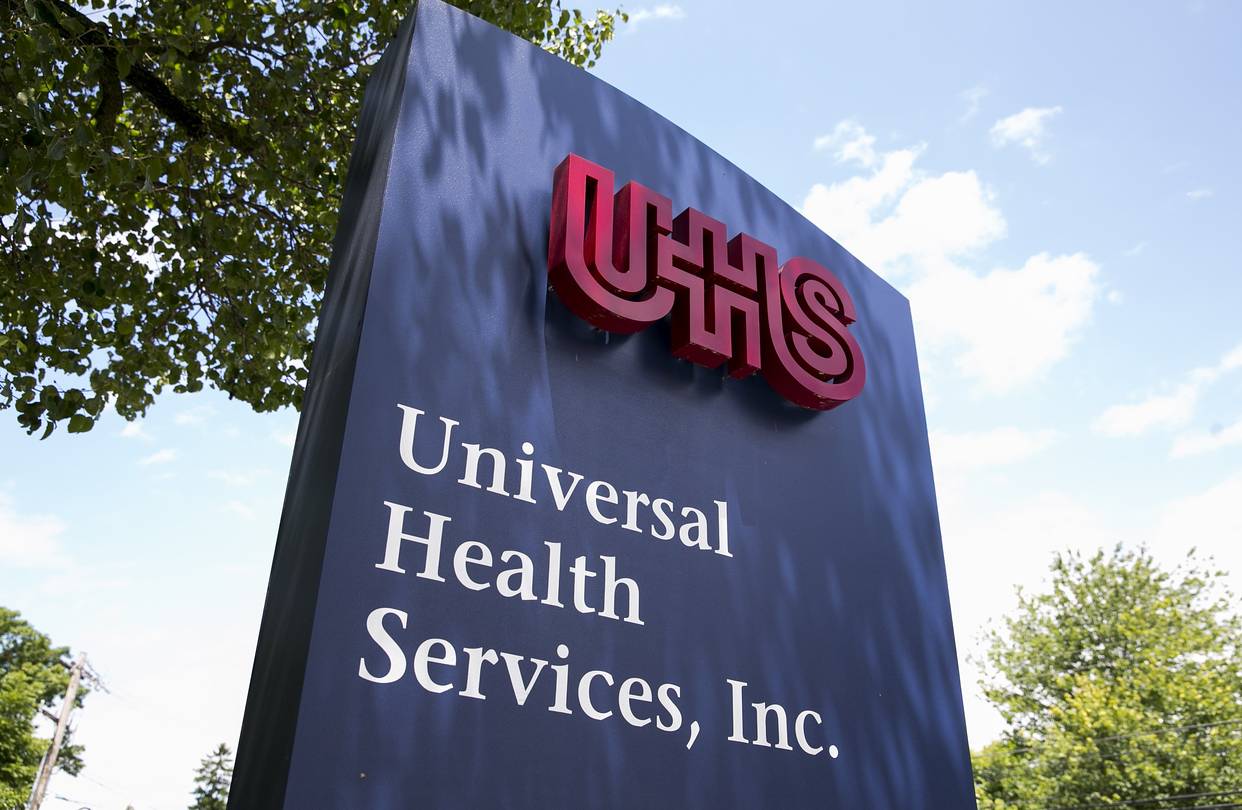 UHS is a huge company, it employs roughly as many people as NHS Wales and has a revenue that exceeds NHS Wales' entire budget. Their American operations have experienced a series of scandals, which notably led to a $127 million fine last year. The company stands accused of holding patients involuntarily and exaggerating their mental health issues to make fraudulent insurance claims.
Two of Cygnet's sites are in Wales, but Welsh patients are also sent to Cygnet hospitals in England. Often hundreds of miles from their homes, family and friends, which can, in itself, harm their recovery.
Worse still, some private providers have delivered appalling levels of care. Including Cygnet Health Care.
In May 2017, Claire Greaves, a young woman from Pontypridd, was transferred from the NHS Nevill Hall hospital in Abergavenny to a Cygnet-run hospital in Coventry. At the time, she tweeted "I wish I could just go home, I don't want to be over 100 miles away from home for such a long time.'
In Coventry, Claire Greaves was subjected to long-term seclusion and repeated restraint. She died by suicide at the hospital in February 2018.
An inquest jury found that her death resulted from a failure of care. There had been a failure to increase how closely she was observed, despite numerous acts of self-harm in the days leading up to her death. The jury linked these failings to poor staffing, and concluded that staffing levels 'probably caused or contributed to' Ms Greaves' death.
NHS Wales patients are still placed at Cygnet hospitals.
Another private provider receiving NHS money is Regis Healthcare, a Welsh company based in Ebbw Vale. In early 2018, Healthcare Inspectorate Wales raised concerns about the safety of their service. In one case, a young patient was restrained for more than an hour and a half. Another person was restrained 109 times in six months. Young people detained at the unit told Inspectors the use of restraint was "humiliating and uncomfortable to watch." By September, all NHS Wales-funded patients were removed from Regis Healthcare services.
But Regis Healthcare's licence was not revoked and so other patients – including those funded by the English NHS – remained. Services deemed unsafe for Welsh NHS patients remained opened. The Welsh Government sought only to protect those patients they were directly responsible for, without solidarity for young people receiving treatment privately nor those placed by the English NHS.
Meanwhile, Regis Healthcare have been busy making plans to open further inpatient units in the years ahead and were recently recognised as one of the fastest growing companies in Wales.
Beneath the rhetoric, the use of for-profit providers is a key part of Welsh Labour's approach to inpatient treatment. Just this month, a planning decision was reversed to allow for a new 61-bed private mental health hospital in Rhyl.
But it isn't just Welsh Labour. Across political parties and civic society, this hypocrisy is sustained by a collective silence. For all our progress in understanding mental health problems, severe mental illness remains largely misunderstood, stigmatised and swept under the rug.
Parity between physical and mental health requires more than words. It must be a principle, delivered by government but upheld by all. When the Welsh Government sought to privatise dialysis services in the north of Wales, the political outrage that followed rightly forced a u-turn. There is a long way to go before such constructive outrage extends itself to mental health.
Action
People sent to private mental health hospitals are often those that are believed to pose the greatest risks to themselves or others. These can include people with severe eating disorders, learning disabilities, people with complex trauma or whose behaviour challenges. This is a diffusion of 'risk' and responsibility.
It is the same dereliction of duty that sees Welsh Labour Ministers declare they have no say over the closure of A&E services at the Royal Glamorgan Hospital. Or Cardiff Council that they have no say over local planning. It is an approach that sees organisations safeguard themselves, not citizens, and one that breeds bureaucratic inertia at every level.
The past few months have exposed this more clearly than ever and thus provides a rare but fleeting opportunity for real change. To borrow from another contributor: "The experience of solving rough sleeping in a city within a week should now act as a model for quick, efficient governance and leadership: identify a solution, fund it properly, order local authorities to act immediately, override bureaucratic procedures."
The same is true within inpatient services. The experience of doubling NHS beds in just a few weeks proves what is possible. With priority, leadership and direction, Welsh Labour could easily end privatisation in the NHS.
Firstly, issues within the NHS own mental health inpatient services must be addressed. This will require a rapid increase in inpatient capacity and workforce and the creation of new services, including additional beds and specialist services like a Mother and Baby Unit and services for children and young people. Leadership, adequate funding and overriding bureaucratic structures can deliver this at pace.
The collective silence that got us here can no longer be sustained. Real parity between physical and mental health requires action and must start with ending the scandal of NHS privatisation.
If you would like to speak to somebody about any of the issues raised in this piece then contact Samaritans Cymru or the C.A.L.L. Mental Health Helpline.