Mae'r digwyddiad yma wedi digwydd.
March for independence for Wales
11 May 2019. 1:00 PM

-

3:00 PM

Free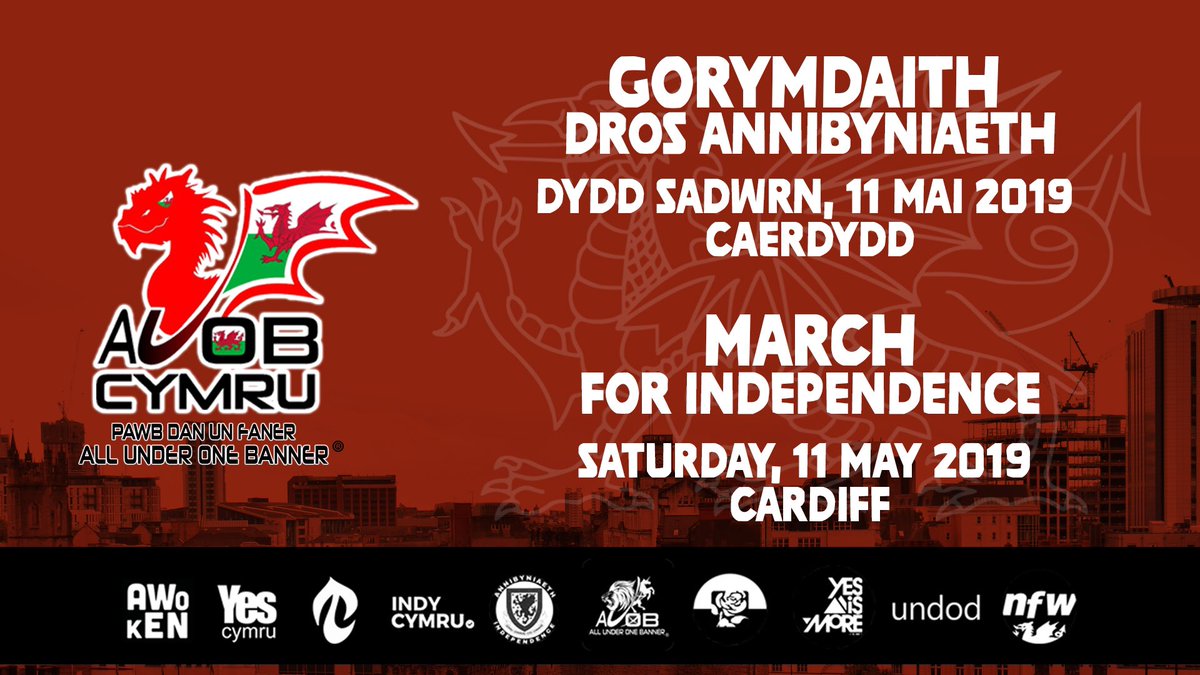 Come to the march for independence for Wales. You are very welcome to march with Undod. We will be meeting and marching with the campaign for Kurdish rights in order to declare our solidarity with their struggle. We will be meeting midway between City Hall and the Crown Court (next to the South Africa war memorial).
Meet early, to leave promptly at 1.30pm!
Supported by:
YesCymru
Awoken Cymru
Welsh Football Fans For Independence
All Under One Banner
Labour for an Independent Wales
Yes is More
Undod
Cymdeithas yr Iaith Gymraeg
Route: City Hall (Civic Centre), Gorsedd Gardens Road, Park Place, Queen Street, St John Street, Working Street, The Hayes, Central Library
Bring your flags, banners, instruments, drums and most importantly your friends and family!
Follow AUOBCymru on Facebook and @AUOBCymru on Twitter.