Mae'r digwyddiad yma wedi digwydd.
March for independence: Merthyr Tudful
7 September 2019. 11:00 AM

-

1:00 PM

Free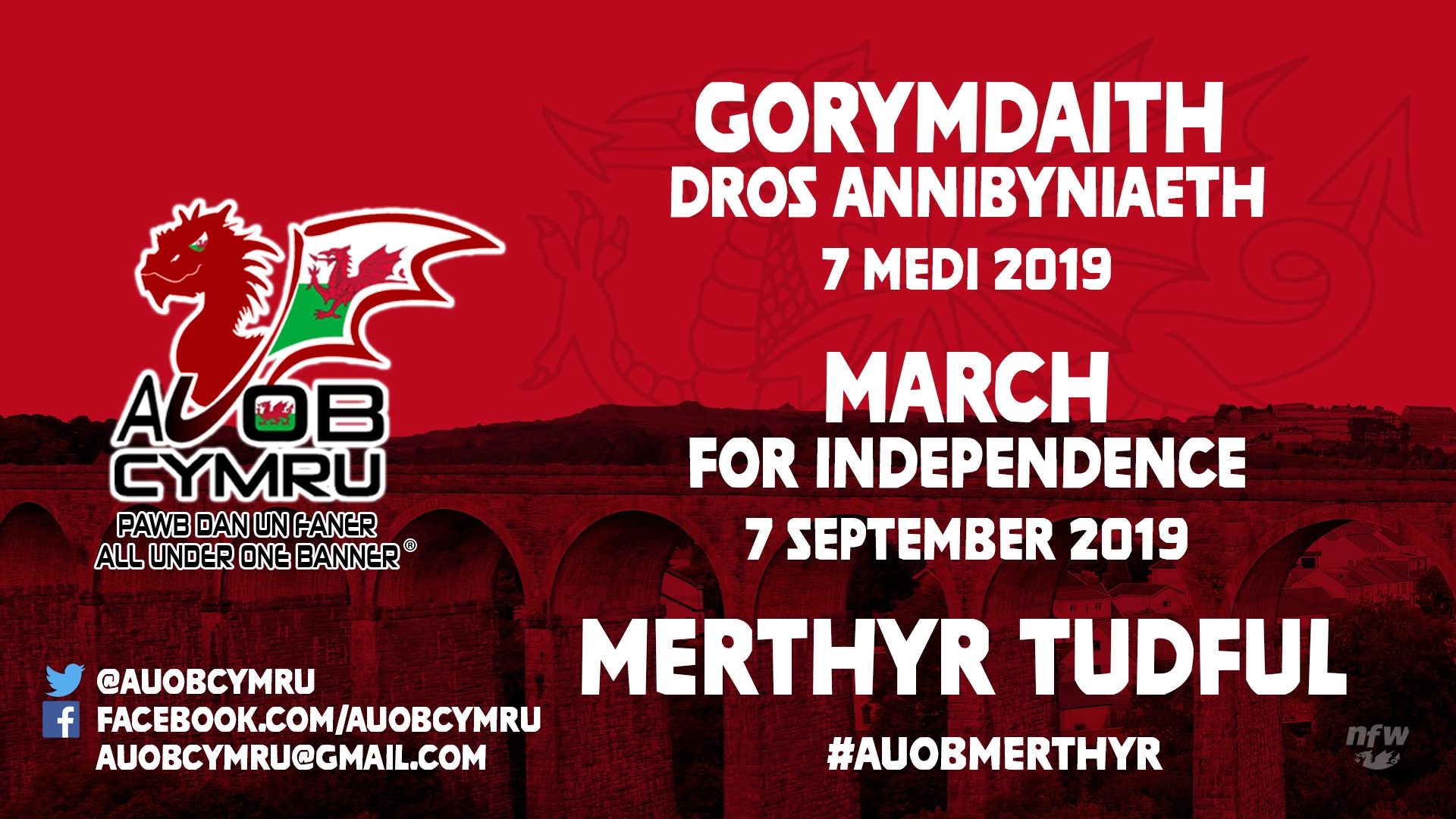 After the Undod is very pleased to support and co-organise the next march for independence, taking place in Merthyr Tudful.
All are welcome to march with us. Look for the Undod banners!
March for independence
Saturday 7 September 2019
Penderyn Square, Merthyr Tudful
Meeting early (from 11am), leaving promptly at 12 noon!
Contributors: Neville Southall · Kizzy ac Eädyth Crawford · Eddie Butler · Yasmin Begum · Iain Black · Catrin Dafydd · Rachel Lee Stephens · Delyth Jewell · Patrick Jones a Mike Jenkins.
After the rally
Please note that Undod is organising a meeting in Canolfan Soar after the rally.